Enjoy your Simple Payment with Zapier, Zapier & Simple Payments enables your to create Triggers & Actions, extending even more your workflows and integration above payments.
You can initate triggers when:
New Payment is Received
Payment is updated
Payment is archived
Extend via actions such as:
Get Payment
Payment List
Archive Payment
In order to enjoy Zapier you should have your Simple Payment license installed and create an API KEY
Zapier Simple Payment integrating is currently on beta, so use this button to link it.Setup Zapier with Simple Payment
Now that you have Zapier Simple Payment do the following:
Get your API KEY from Simple Payment Settings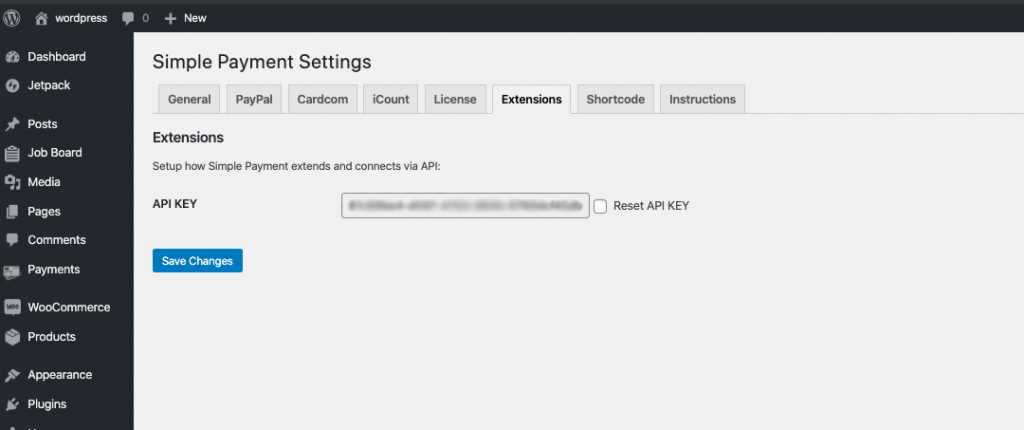 Setup an account to connect to your WordPress instance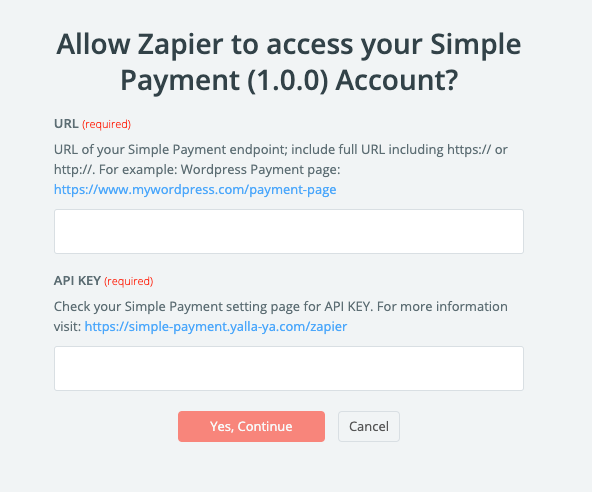 URL: will be your wordpress payment page, or your homepage (make sure your have a valid SSL Certificate.
API KEY: the one you copied from your Simple Payment settings page.
Create a new Zap, search Simple Payment in the App list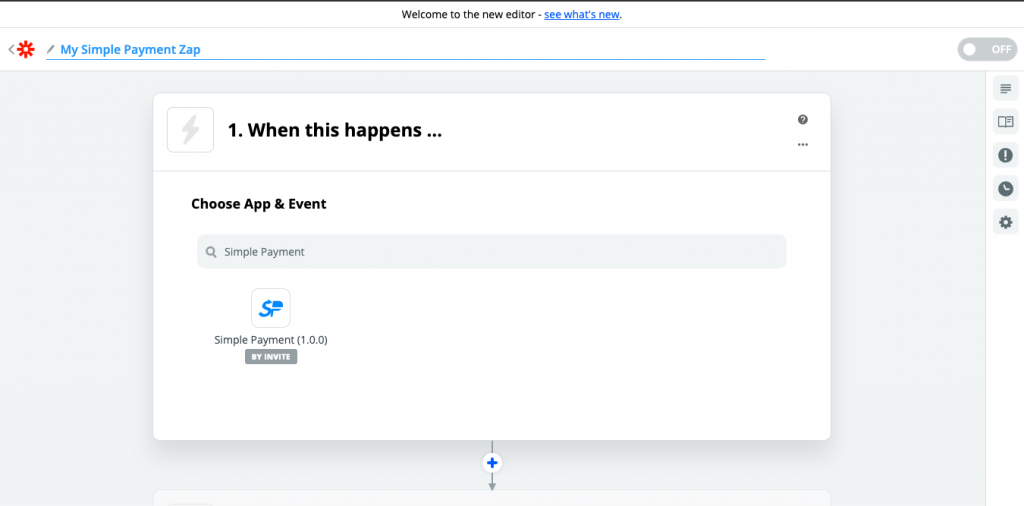 Select your trigger